A member of our Fibromyalgia Support Group on Facebook posted this poem that her husband wrote to her. And we think it's perfect!
She says she's ok, She's lying.
She's in so much pain, feels like she's dying.
She paints a smile, but inside she's crying.
Everyday gets harder, at least she trying.
Looking in from the outside people not aware,
She looks normal without a stick or chair.
It's an invisible illness people don't understand, rather judge than give a helping hand.
She is doing her best, it's not all for show.
She's my beautiful wife, the strongest woman I know.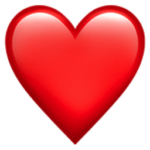 Recommended Facebook Groups:
Related Stories: