Free Pharmacy Discount Card
For those taking prescription medications, you may save money by using this Pharmacy Discount Card. It is accepted at over 65,000 pharmacies in the U.S.and provides discounts on over 10,000 medications.
Click here to get the Pharmacy Discount Card now. 
We recommend that you print out the discount card or take a screenshot of the page on your mobile device. Then present the card to your pharmacist the next time that you pick up your prescriptions. You've got nothing to lose and there is no obligation to use the card if it does not give you a discount.
To find out how much you may save, click here to use the Drug Pricing tool. Select the prescription medication, up to 5 pharmacies in your area and the quantity and days supply.Then hit the "Price" button to get an estimated price of what you will pay with the discount card.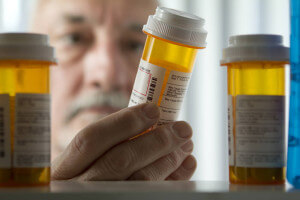 Disclaimers:
This Pharmacy Discount Card is not insurance.  The Pharmacy Discount Card may not be used in conjunction with any third party payer program, such as Medicare or Medicaid.
Please note that prices are not guaranteed, nor is the display of a price a guarantee of coverage. Coverage and pricing terms are subject to change. Prices and coverage may vary at the time of prescription processing at a pharmacy and pricing at individual pharmacies may vary. Your doctor's instructions on how to take a medication, state and federal dispensing guidelines, or how a medication is packaged may impact the quantity and/or days supply that you can receive from a pharmacy, and therefore may impact pricing.