Highland Pharms CBD Oil Reviews
Our Review of Highland Pharms CBD Oil Products

Highland Pharms is a leading online supplier of CBD oil products. Their products contain CBD extract from pharmaceutical-grade hemp grown in Colorado and they have been a trusted source of CBD oil products by members of our online fibromyalgia and chronic pain community since 2015.
Our ratings for Highland Pharms based on feedback that we've received from customers:
Product Quality – 5/5 stars
Service – 5/5 stars
Value – 4/5 stars
Overall Rating – 5/5 stars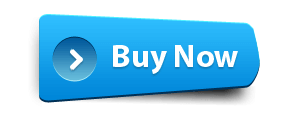 Highland Pharms is the official CBD Oil supplier of Fibromyalgia Awareness and Rheumatoid Arthritis Awareness.
"We are proud to recommend Highland Pharms as our official online supplier of CBD Oil products. The team at Highland Pharms is dedicated to providing the highest quality products available, continually provides excellent customer service and truly cares about the needs of those who live with chronic pain."
– Misty Neal, Executive Director of Fibromyalgia Awareness
Reviews of Highland Pharms CBD Oil Products From Real Customers:
"I've been taking CBD oil drops now for 1.5 months and they are a serious game changer! They are giving me my life back! When my docs gave up." Carina P.
"I have had fibromyalgia and chronic pain for about 6 years now. Recently I had a flare that was SO bad… for about 6 /8 weeks now.. all I was able to do was lie around in constant agony. I used 250 mg HEMP OIL Drops and within 30 minutes I felt pain diminishing. I will continue using only the drops. I now can stop meds like Vicodin and Xanax which do NOTHING but make me feel groggy and tired. I am so thankful for HighLand Pharms." – Marcia L.
"The only source I trust for my CBD oil. It's broad spectrum and even lab tested (they emailed me a copy to back up their claims)." – Jesse R.
"I recently ordered the CBD hemp oil drops 250 mg. So far from what I am experiencing , this product is definitely helping with my chronic pain issues and my anxiety. I really recommend giving this a try." – Karen L.
"I started using Highland Pharms CBD Oil 9 months ago. I thoroughly searched companies selling this product and chose Highland Pharms. CBD Oil has changed my life…I was so bad for about 5 yrs, had to quit a job I LOVED, and a very good day for me was being able to take a shower and maybe make some dinner. Unless there is a "cure" I will always have challenges daily, but now I shower daily, can do a little housekeeping, make dinner, go out to movies, dinner, etc. and my bad days have significantly decreased. CBD Oil has given me back some quality of life and I am so grateful. Nothing to lose if you try it and maybe a whole lot to gain." -Donna T.
Have you tried Highland Pharms CBD oil products? Please send us your review via email at [email protected].
Most popular CBD Oil products from Highland Pharms:
Highland Pharms CBD Oil Drops (250mg) – Perfect for those wanting to try CBD Oil for the first time. This tincture includes 250mg of CBD in a one ounce bottle.
Highland Pharms CBD Oil MAX Drops (1250mg) – Best Value and highest concentration of CBD Oil drops. This tincture includes 1250mg of CBD in a one ounce bottle.
Highland Pharms CBD Vape Oil (165mg) – 10ml bottle of 100% pure and natural CBD Vape Oil ideal for those who want to get their CBD by vaping.
Highland Pharms CBD Capsules – 30 capsules that each contain at least 15mg of CBD plus the full spectrum of cannabinoids found in hemp.
FDA Disclosure:
The statements made regarding these products have not been evaluated by the Food and Drug Administration. The efficacy of these products has not been confirmed by FDA-approved research. These products are not intended to diagnose, treat, cure or prevent any disease. All information presented here is not meant as a substitute for or alternative to information from health care practitioners. Please consult your health care professional about potential interactions or other possible complications before using any product.