5 Facts About CBD Oil For Migraine Headaches
CBD Oil For Migraines
There has been a lot of buzz in chronic pain communities lately about the use of CBD oil products. We've been doing a lot of research and soliciting feedback from our community members. Two things have become apparent to us: (1) feedback from those who have tried CBD oils has been overwhelmingly positive, and (2) there is still a lot of confusion and misinformation out there about these products.
Below are 5 important facts about CBD oil for migraines that we thought our community would find helpful and informative.
Fact #1: CBD is one of 85 chemical compounds known as cannabinoids that are all found in the cannabis plant. CBD can be extracted in oil form from either marijuana or hemp, both of which belong to the cannabis genus. CBD oil from marijuana is still illegal in most states where it is a Schedule I drug. Conversely, CBD oil from hemp is currently legal in all 50 states since it is extracted from hemp and not marijuana.
Fact #2. CBD products will
not

 get you high. THC is the psychoactive ingredient in marijuana that produces effects such as feeling "high" or feeling anxious or paranoid. CBD is non-psychoactive so won't get you high and studies have suggested that CBD actually counteracts the anxiety or paranoia that can be caused by THC. Since CBD hemp oil products have no or only a trace amount of THC, a person using them is highly unlikely to test positive for THC in a standard drug test.
Fact #3: CBD products come in several different forms, including drops (tinctures), capsules, vape oils and dabs. Based on the feedback that we've received from community members, the drops have been the most popular with capsules being the second most popular form for personal use.
Fact #4: The effectiveness of CBD as a treatment option for diseases and medical conditions has
not

been scientifically proven by U.S. FDA standards. CBD products are also not currently regulated by the FDA. We expect there to be more research and scientific studies into CBD in the near future as the number of people using these products continues to increase.
Fact #5: The quality of CBD hemp products for sale online can vary. Those looking to try CBD products should be sure that they are buying them from a reputable company. In February 2015, the FDA sent warning letters to several companies that were improperly marketing CBD products that in many cases were found to contain little or no actual CBD in them. It is also generally accepted that CBD products made from pharmaceutical grade hemp grown in the U.S. will be of higher quality than products made from industrial grade hemp grown overseas.
Our Recommendation For Those Wanting To Try CBD Hemp Oil Products
When so many of our community members tell us about a product that is helping them, we are going to spread the word. We have listened to feedback from our online community and we have identified a highly reputable online CBD seller that we can recommend to those wanting to try CBD hemp oil products. Highland Pharms uses CBD extract from pharmaceutical grade hemp grown in Colorado. You can now purchase CBD hemp oil products online from Highland Pharms and get free shipping on your order. Here is the link to use: https://www.highlandpharms.com/ref/2/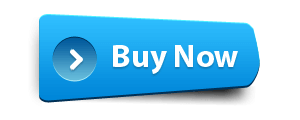 Sources:
5 Must-Know Facts About Cannabidiol (CBD): http://www.leafscience.com/2014/02/23/5-must-know-facts-cannabidiol-cbd/
5 Differences Between Hemp and Marijuana: http://www.leafscience.com/2014/09/16/5-differences-hemp-marijuana/
5 Differences Between CBD and THC: http://www.truthonpot.com/2014/09/24/5-differences-between-cbd-vs-thc/
Does Using CBD Hemp Oil Result in a Positive Drug Test for THC or Marijuana? https://www.leafly.com/news/health/does-using-cbd-hemp-oil-result-in-a-positive-drug-test-for-thc-or
Warning Letters and Test Results: http://www.fda.gov/NewsEvents/PublicHealthFocus/ucm435591.htm
FDA Issues Warning Letters to CBD Hemp Oil Makers: http://www.hightimes.com/read/fda-issues-warning-letters-cbd-hemp-oil-makers
FDA Disclosure: Any statements made have not been evaluated by the FDA and are not intended to indicate or infer that any of the products discussed will diagnose, cure, mitigate, treat or prevent any disease. Always check with your physician before starting a new dietary supplement program.